I worked as a studio intern at Eric Winterling, Inc., a costume production and interpretation business in Manhattan, New York City.  For over 25 years, Eric Winterling has worked closely with esteemed designers, producing costumes for Broadway musicals, operas, dance, film and TV. 
In my time there, I worked as a hand finisher, stitcher, as well as extensively in the millinery department.  The studio was working on costumes for the upcoming Cher Musical, Beauty and the Beast (Shanghai), Frozen, The Spongebob Squarepants Musical, the Donna Summer Musical, and the ballet Harlequinade.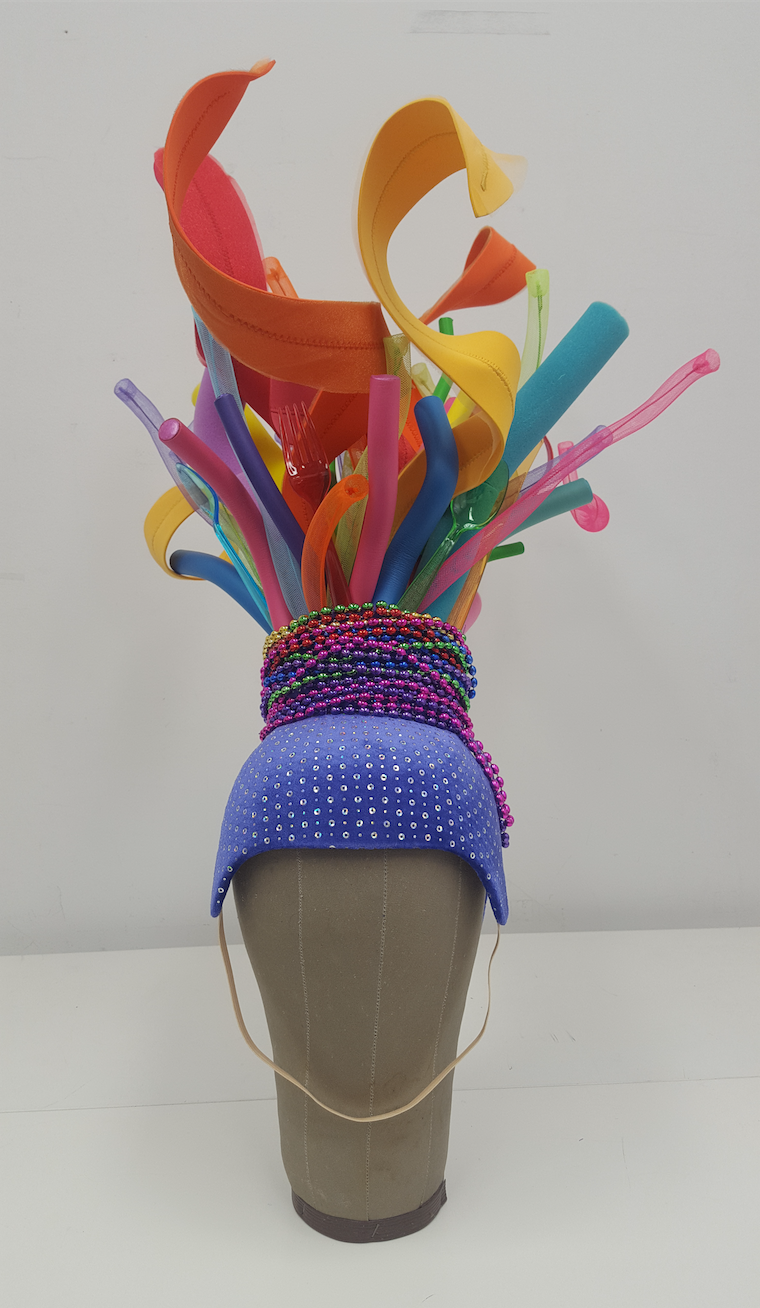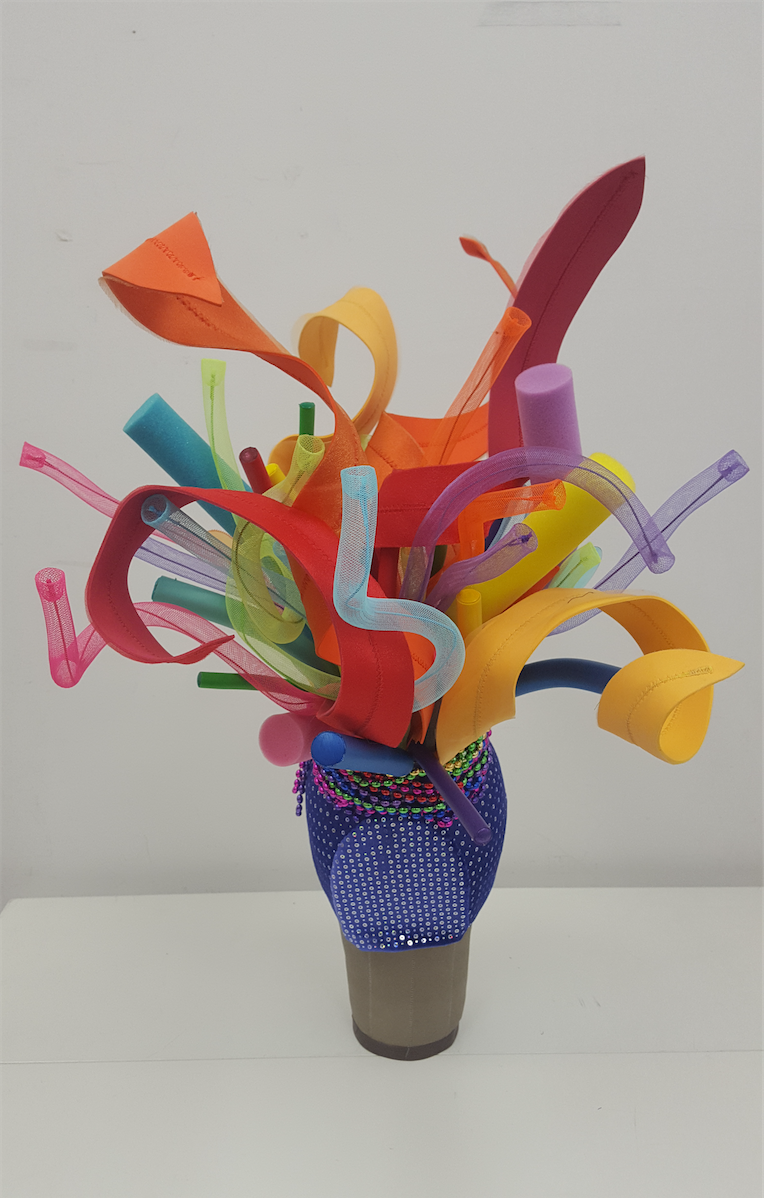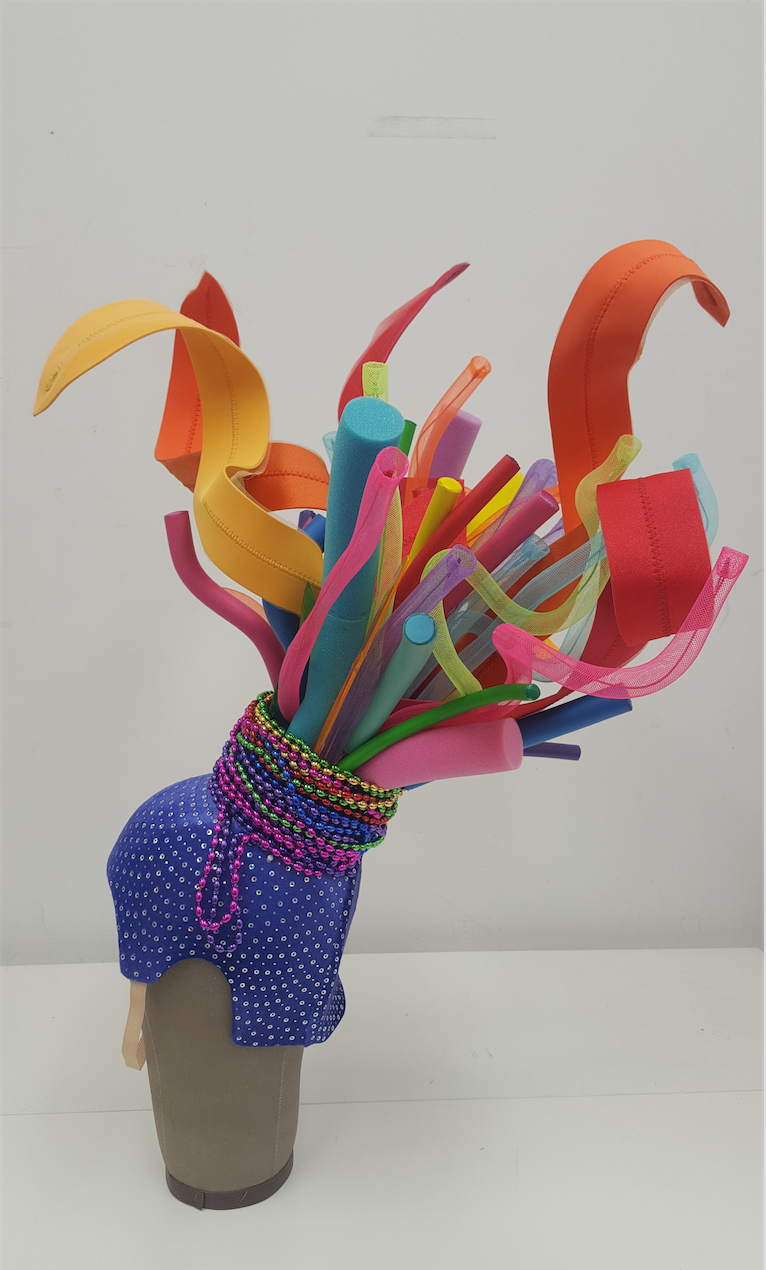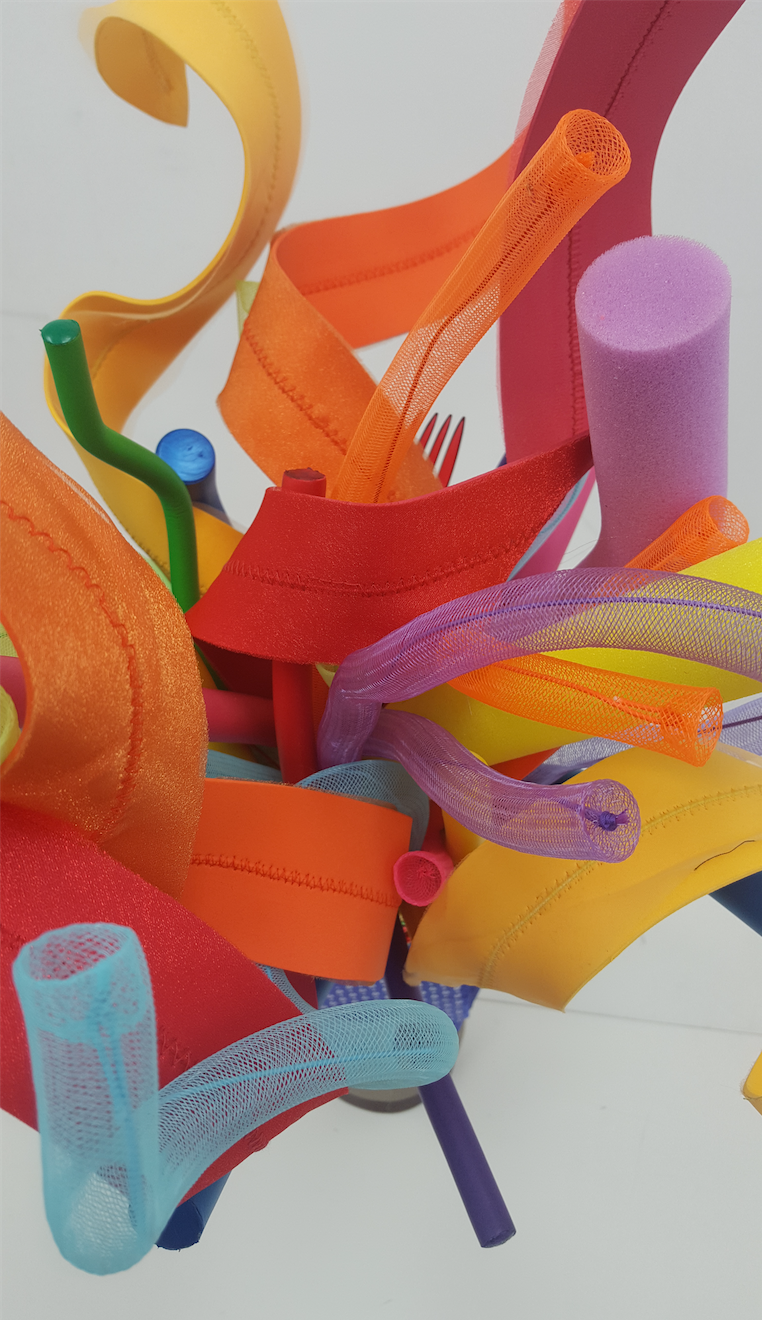 Above are some photos of the 'Balloon Parade' character hat I made for the Spongebob Musical.  This was a re-make of the original.  I prepared the foam and tubular horsehair pieces, covered the hat, made the chinstrap and sewed the beads and decorations onto the base.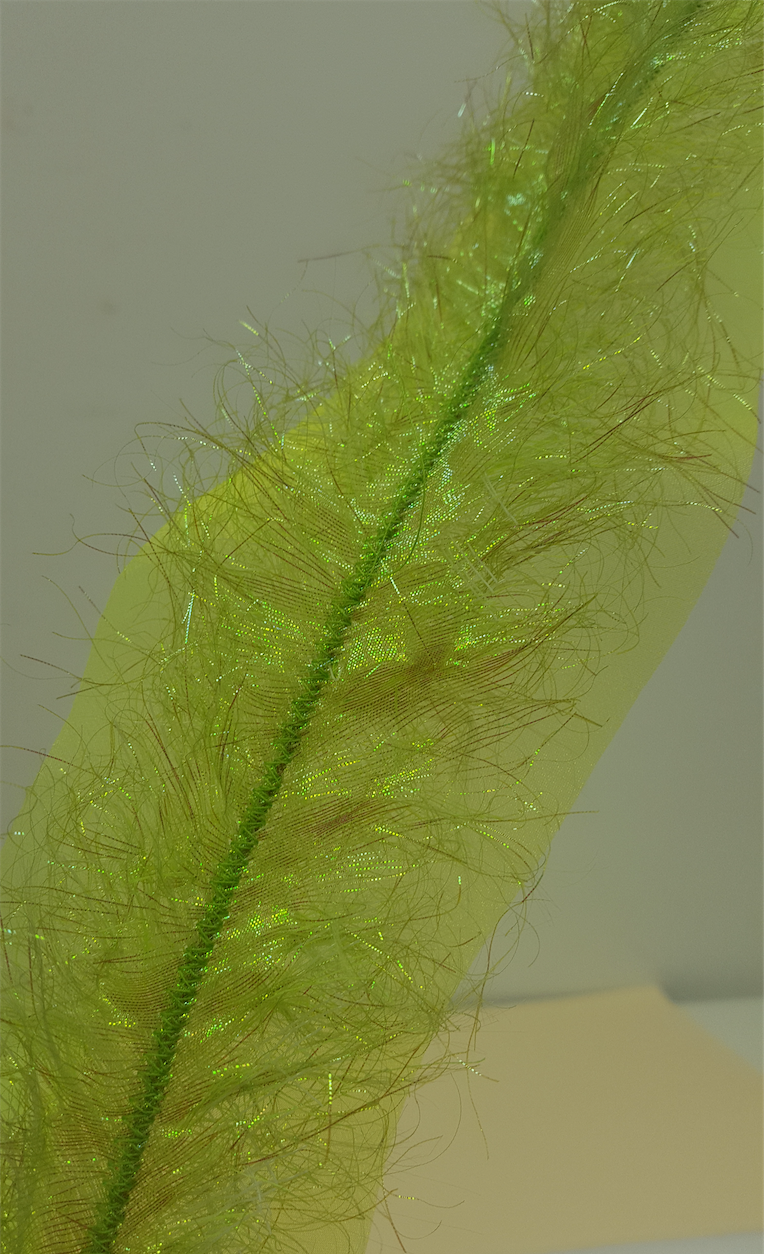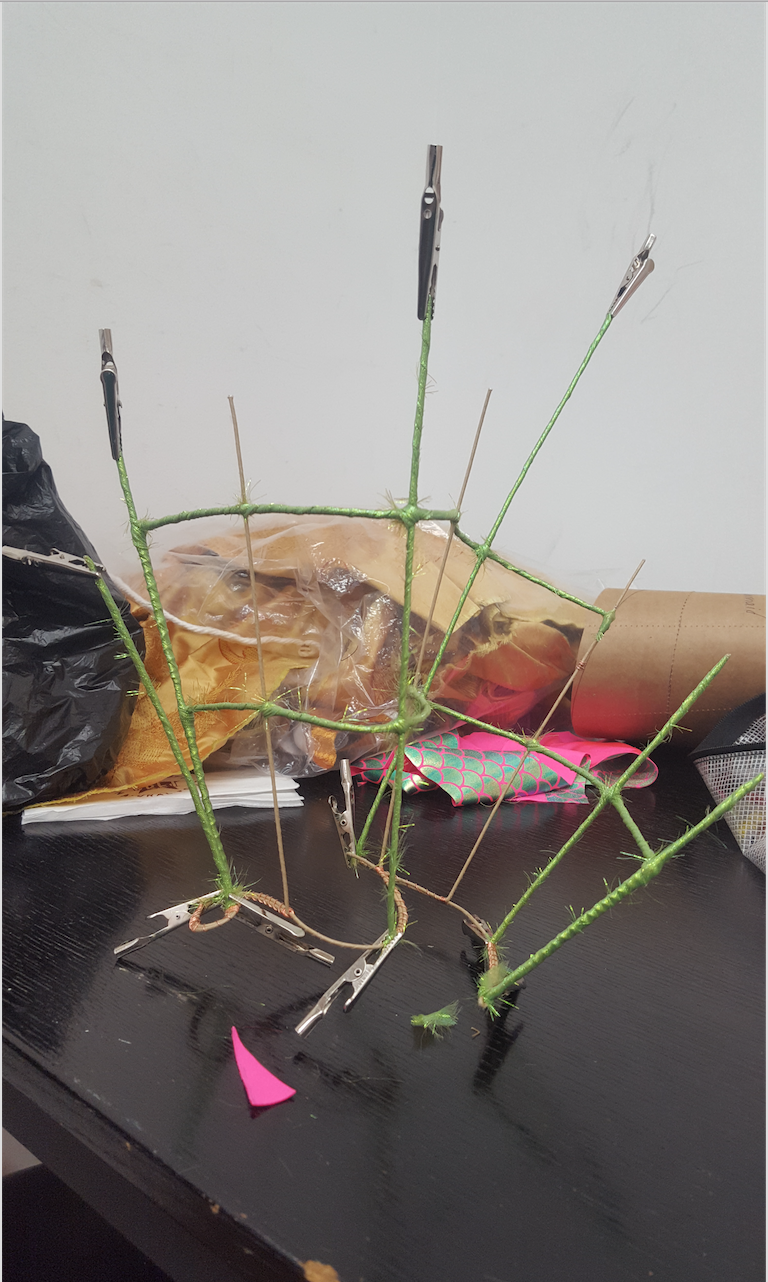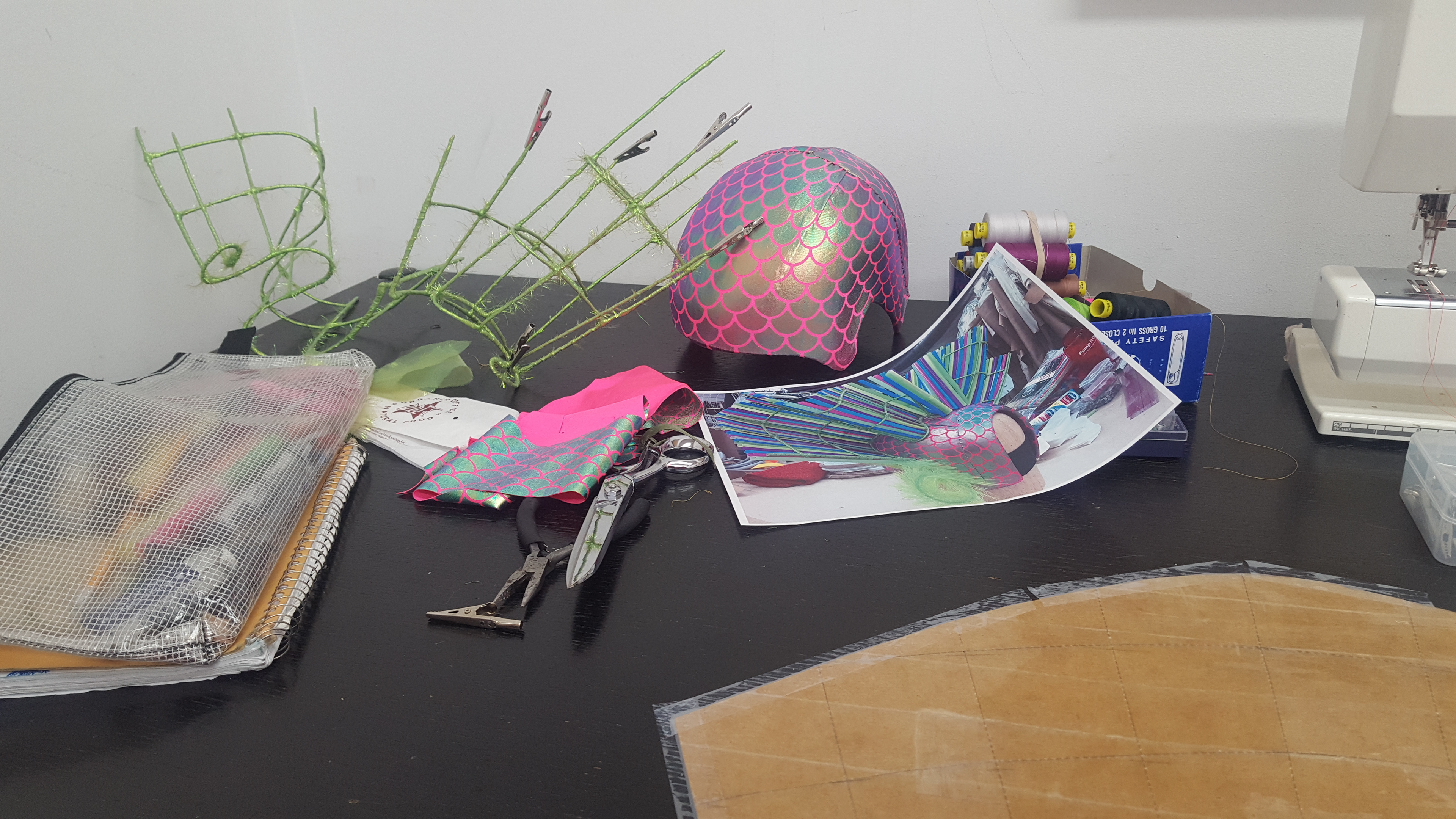 These are some process photos in making the Mermaid hat for the Spongebob Musical.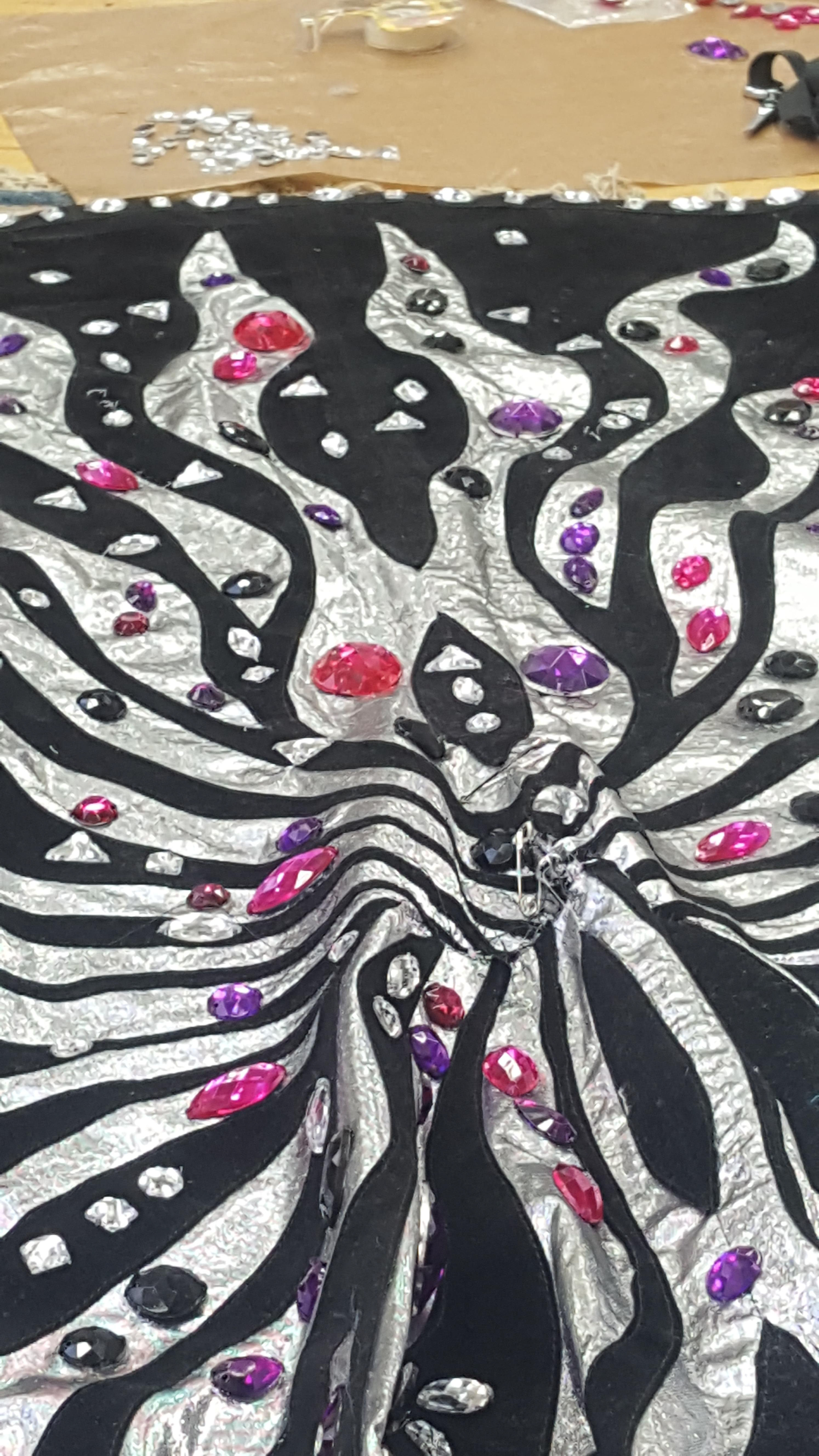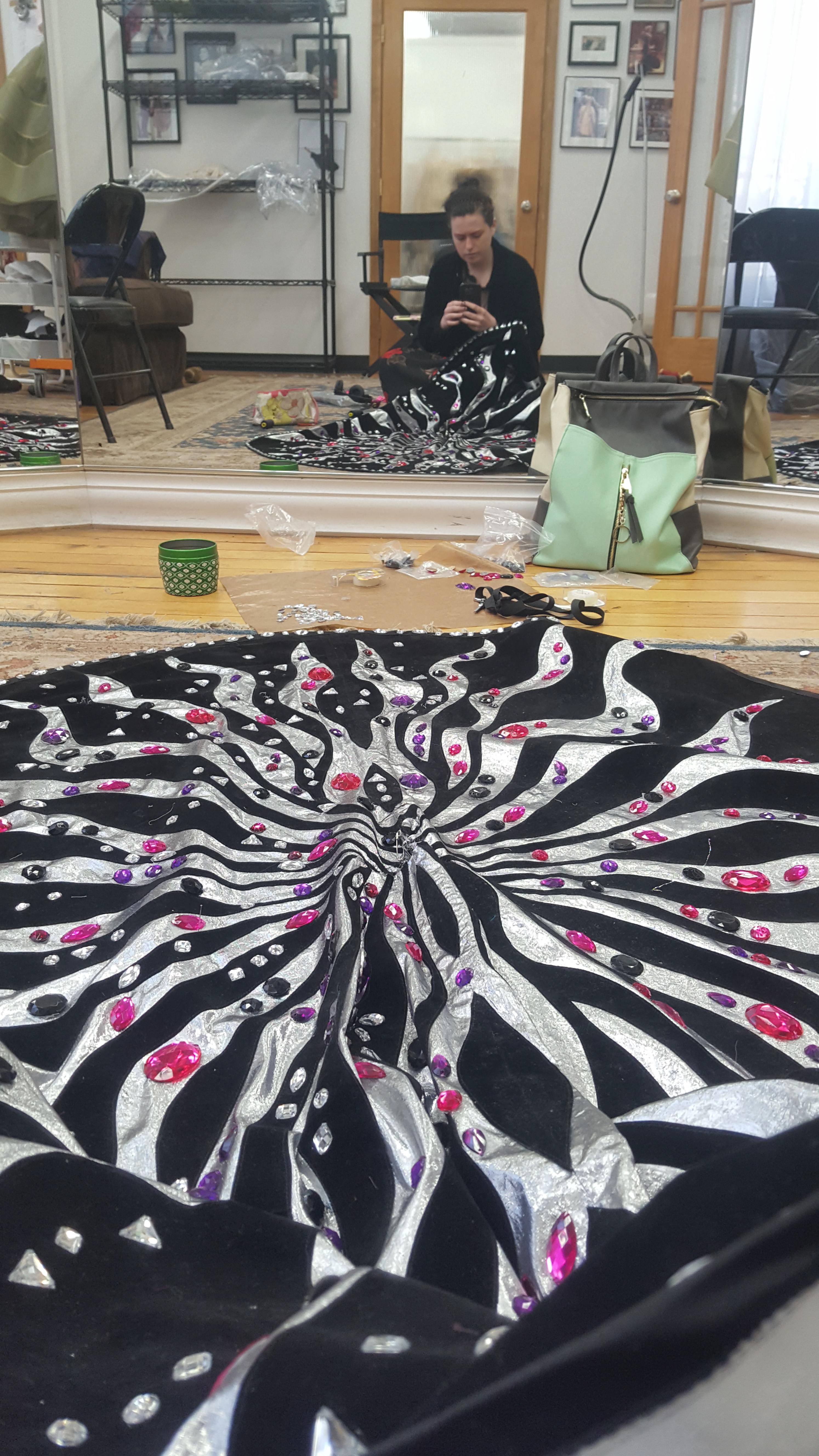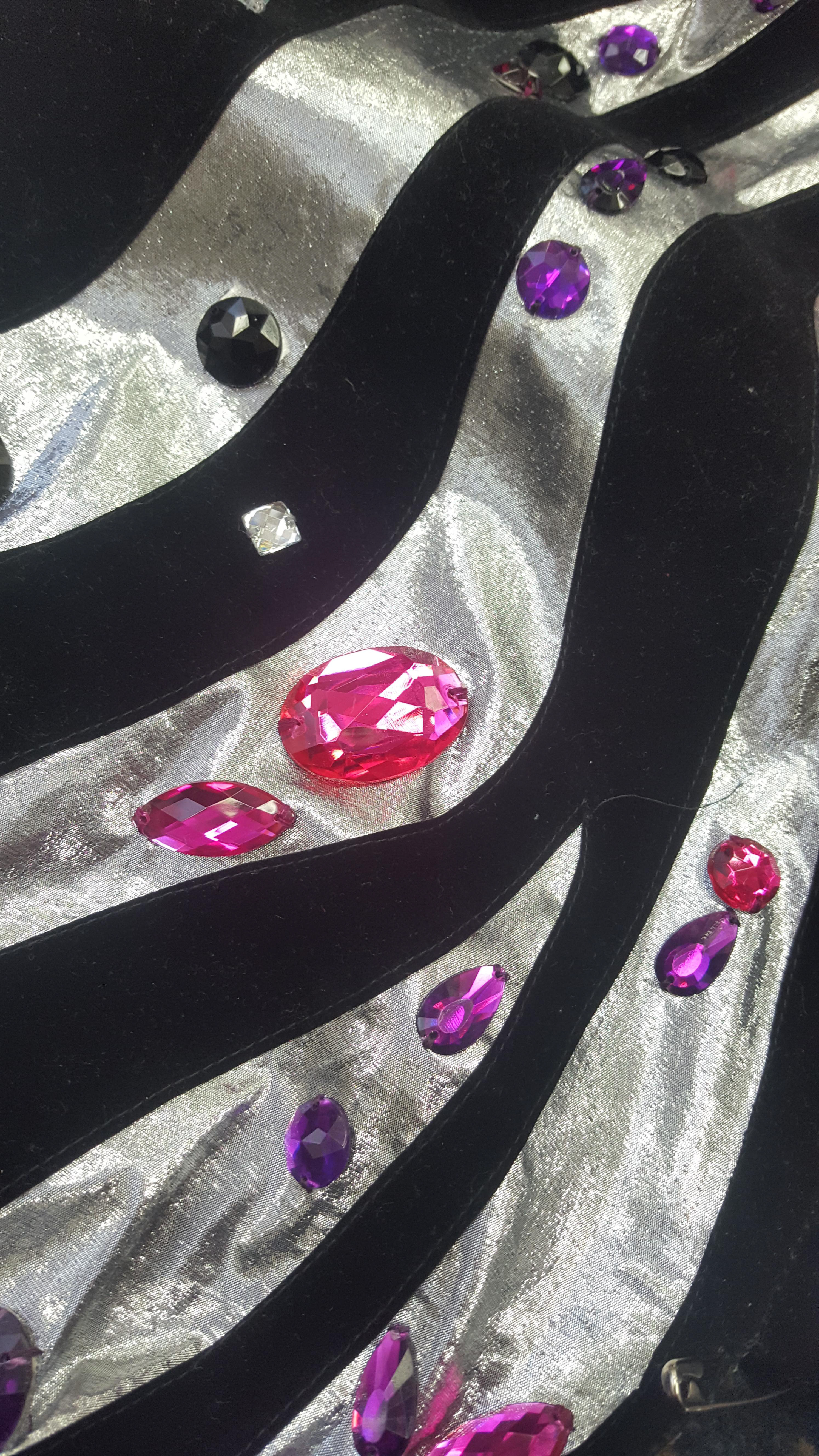 This large cape was made for the Cher musical.  I hand stitched gems to the edges and hand finished edges.