I worked as a studio intern at Bas Kosters Studio in Amsterdam, Netherlands for three and a half months.  Bas Kosters is an artist, fashion designer, performer and DJ.  His studio environment is a very collaborative, fun, and creative space.   Here I learned a lot about how a team can work together in terms of sharing ideas and producing work in a cross-disciplinary environment. 
During my time here, I worked on various projects including making costumes, producing stock of the ready-to-wear line, and coming up with ideas/sketches for his 'HOPE' Collection.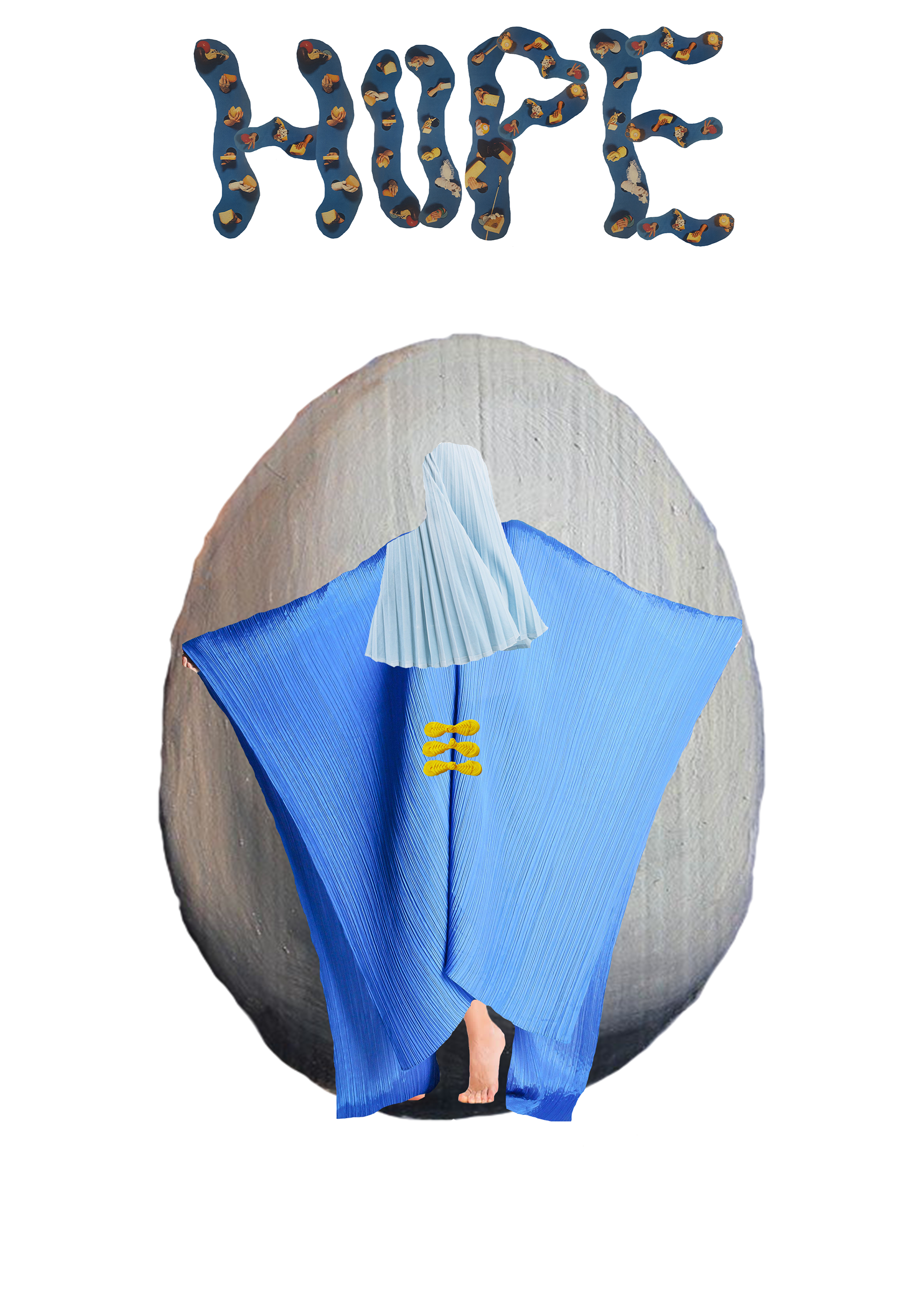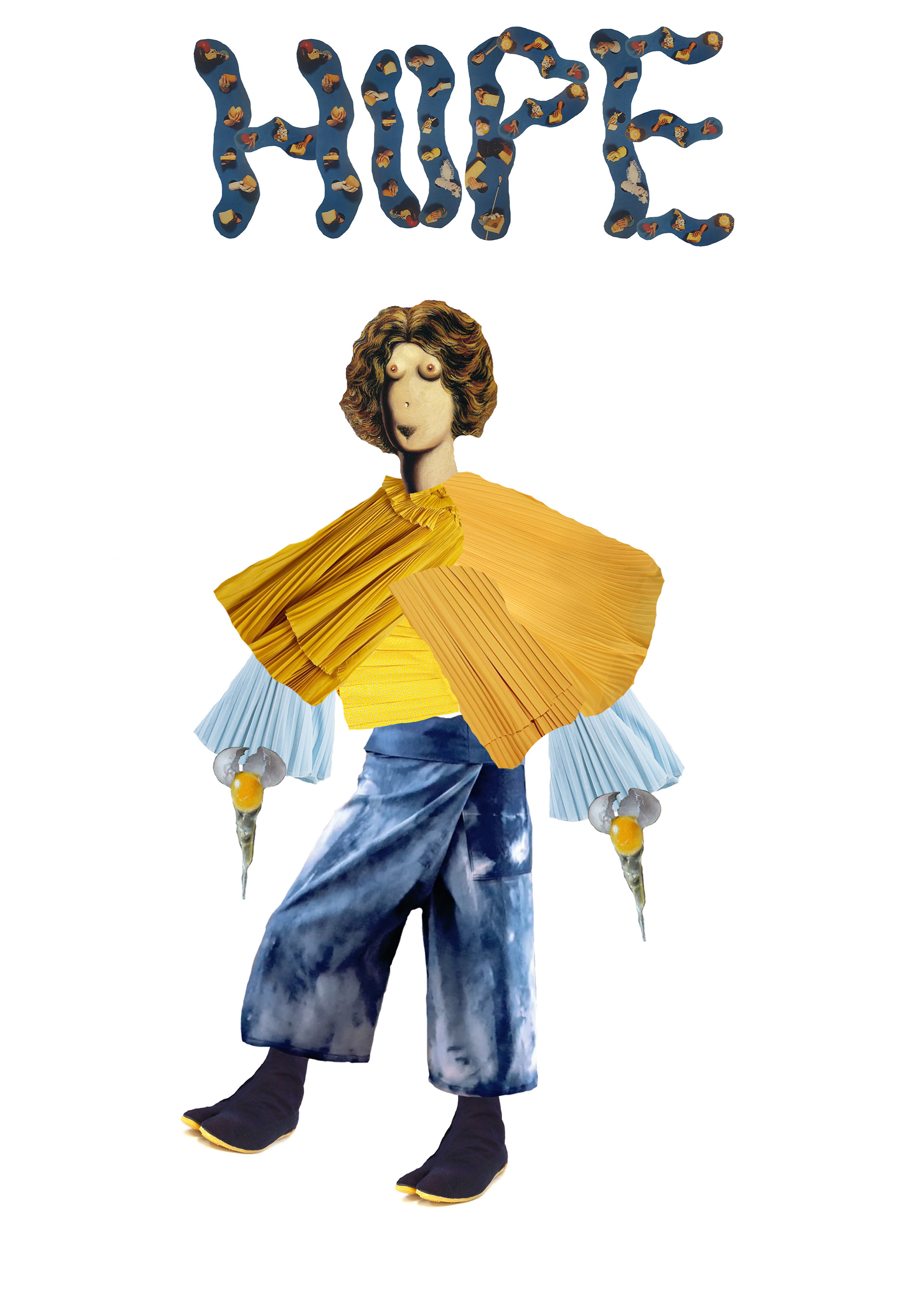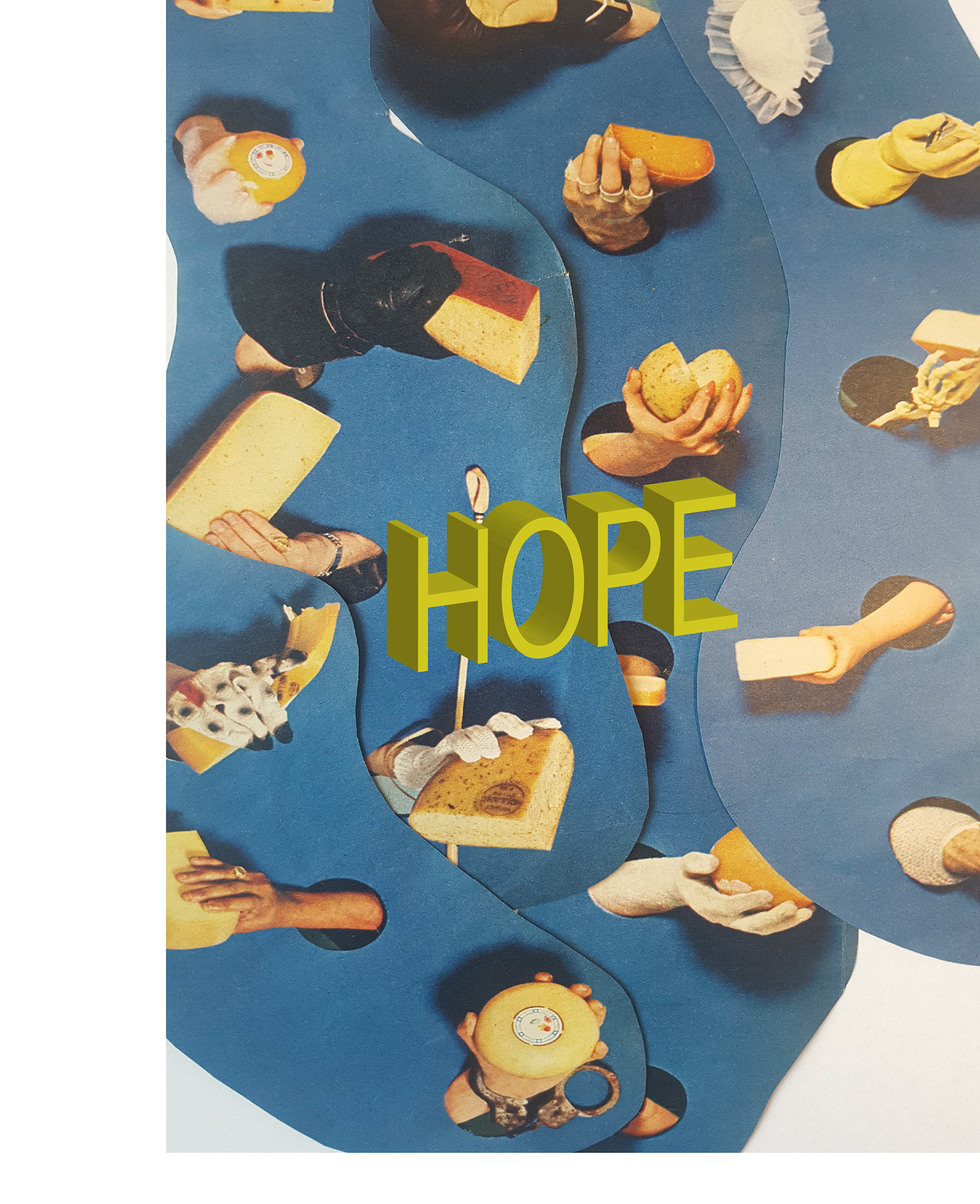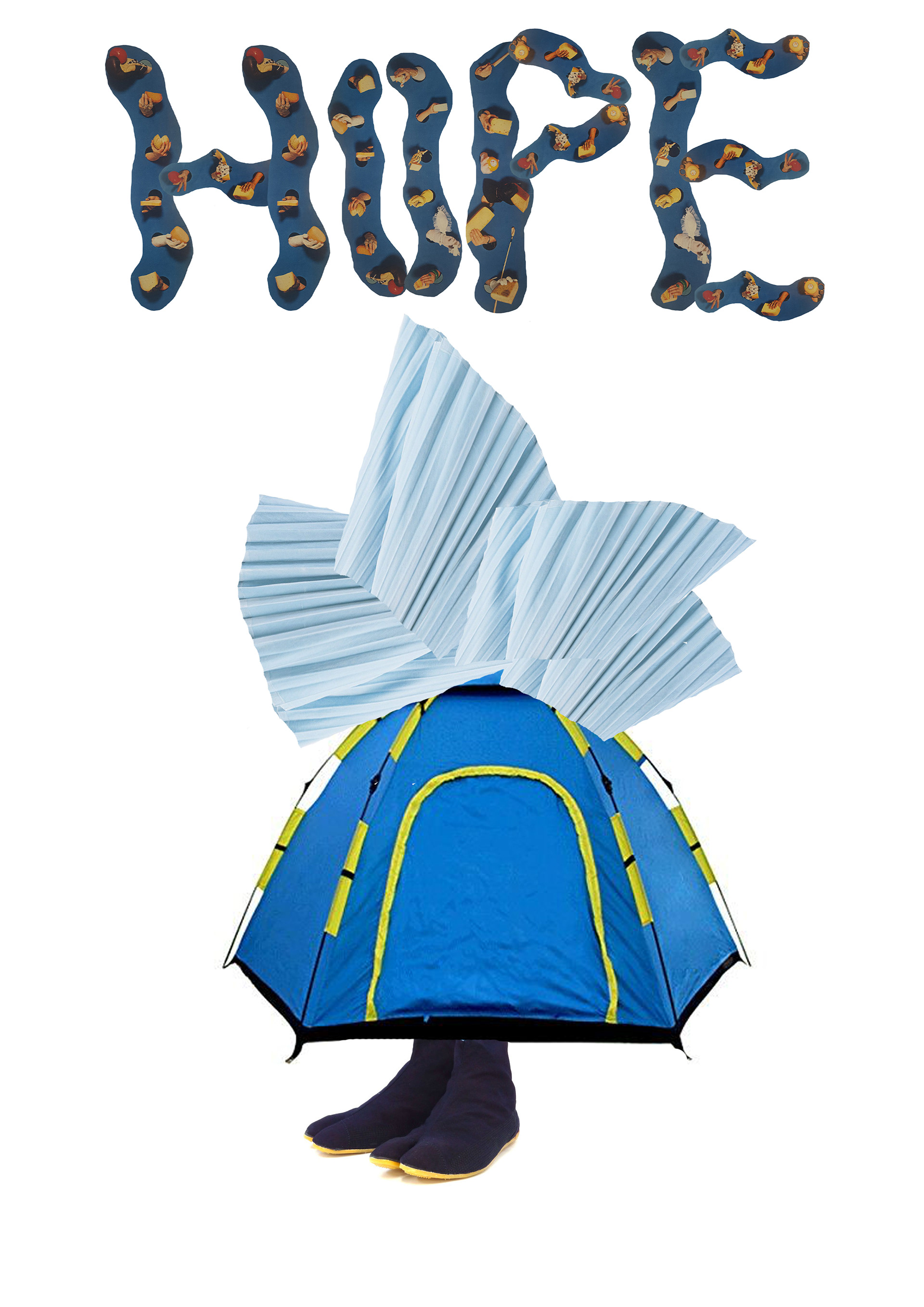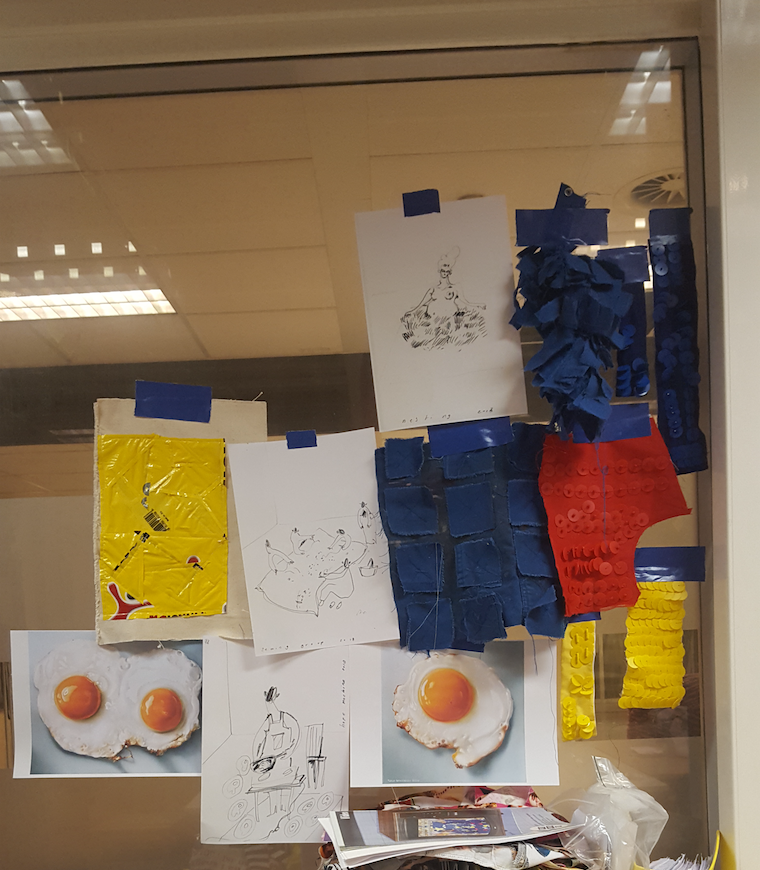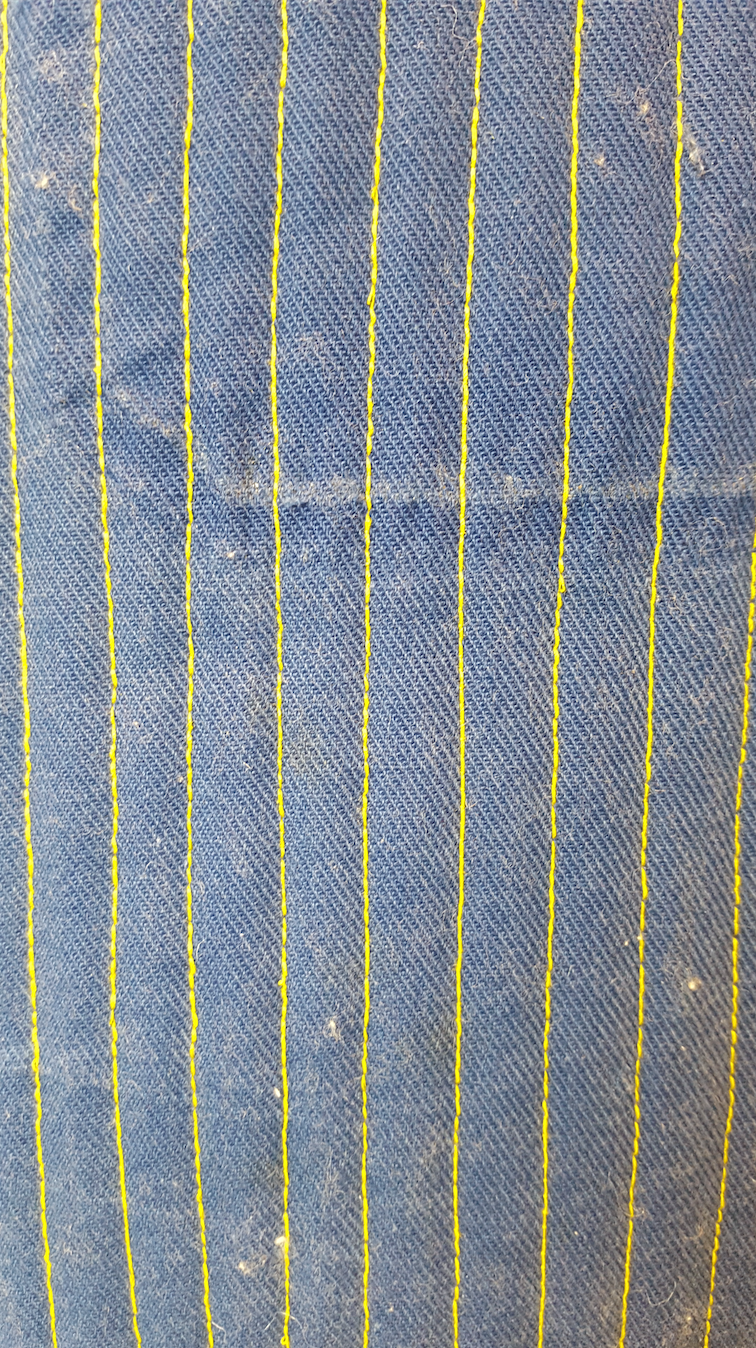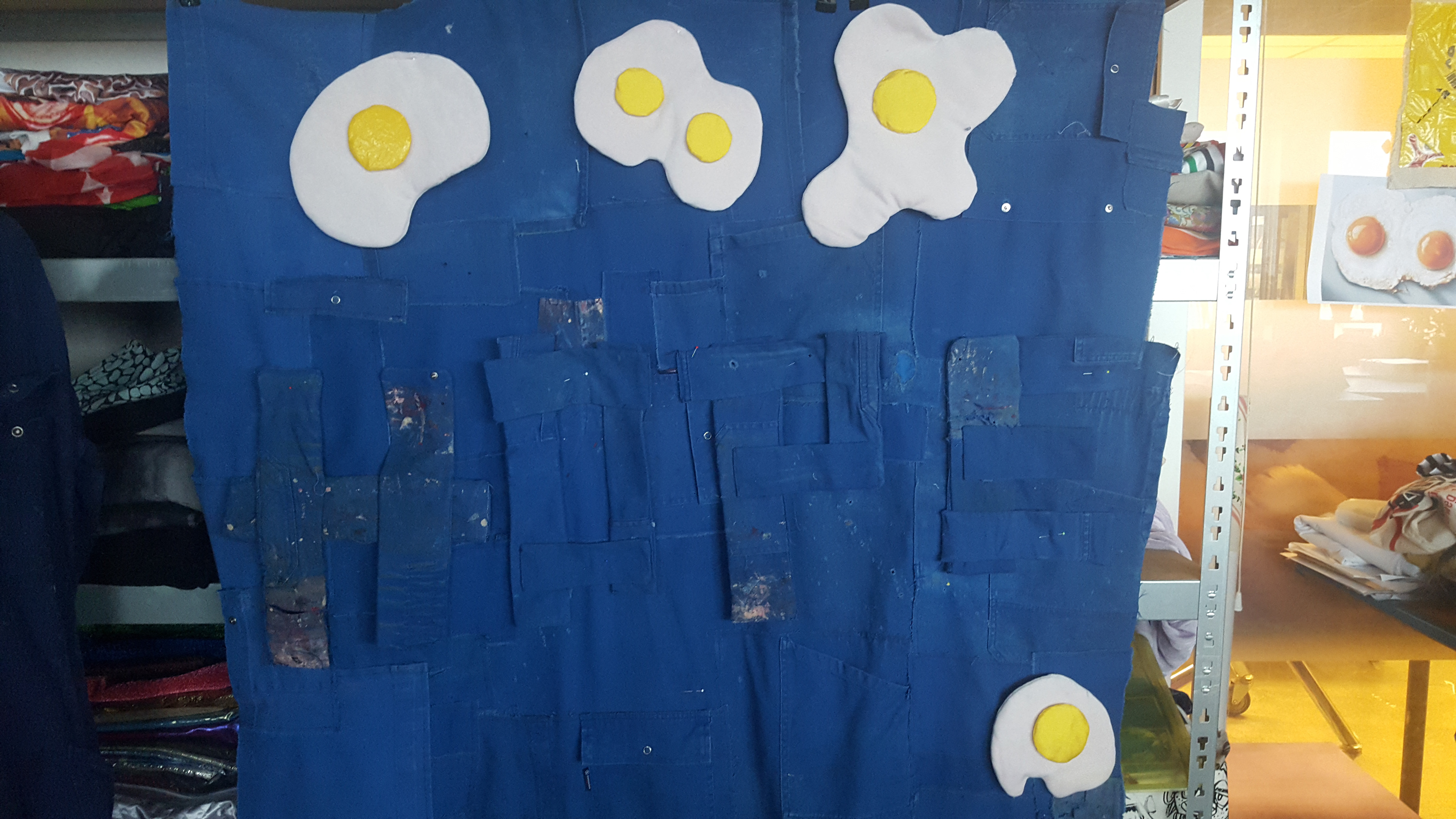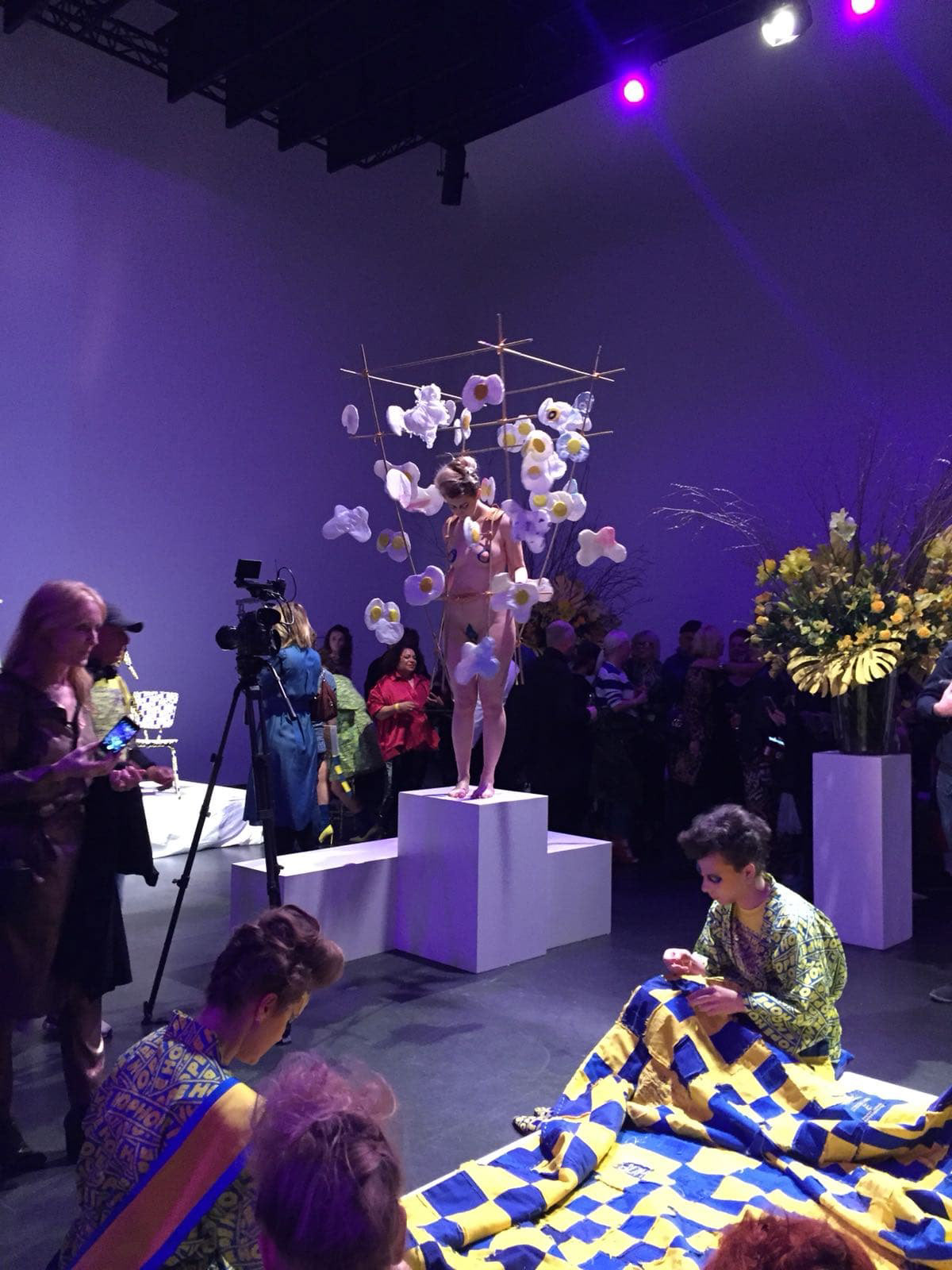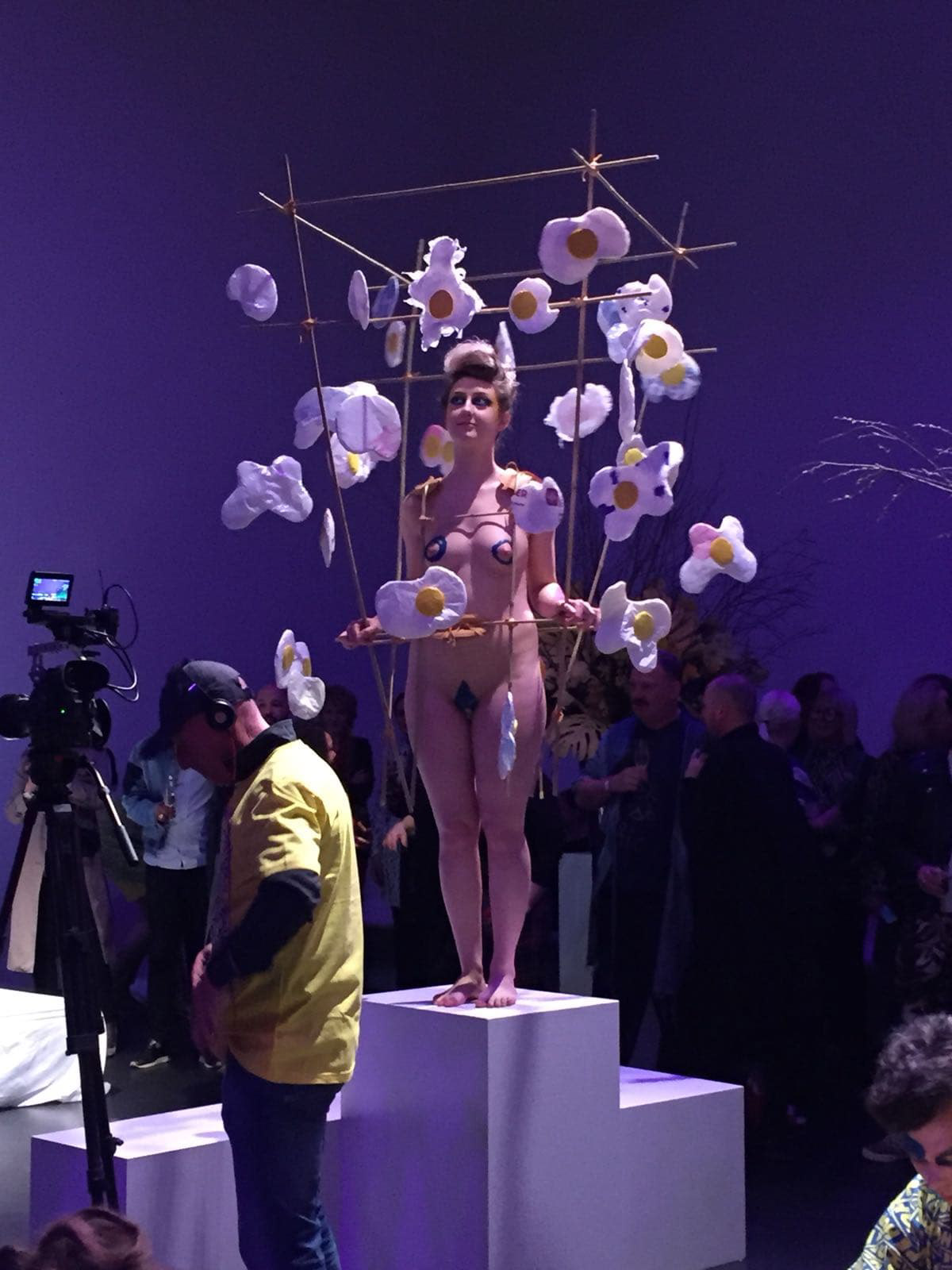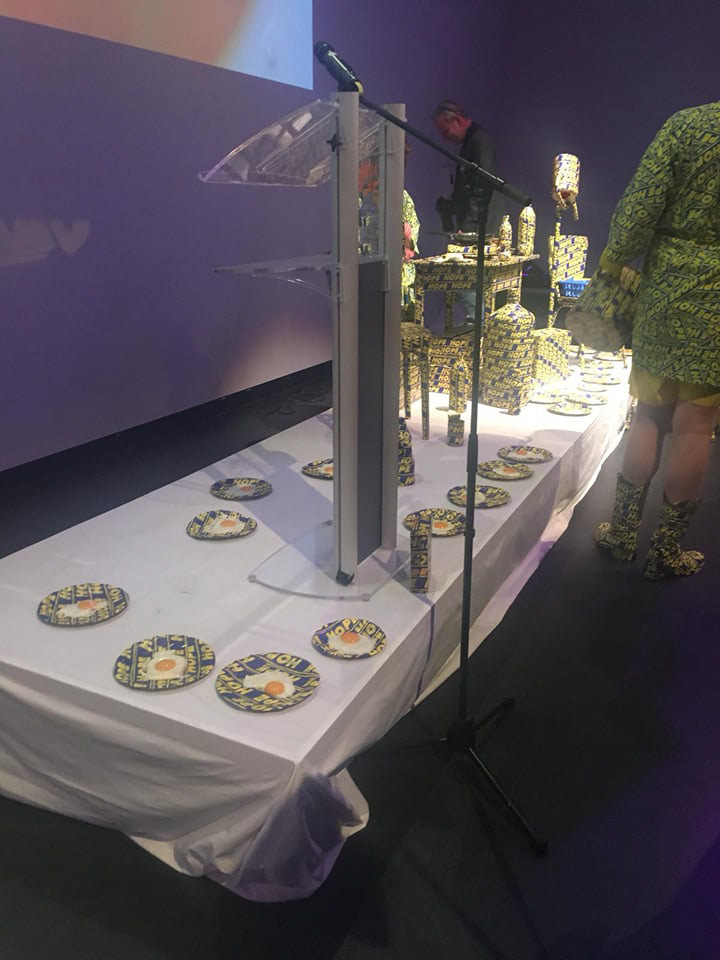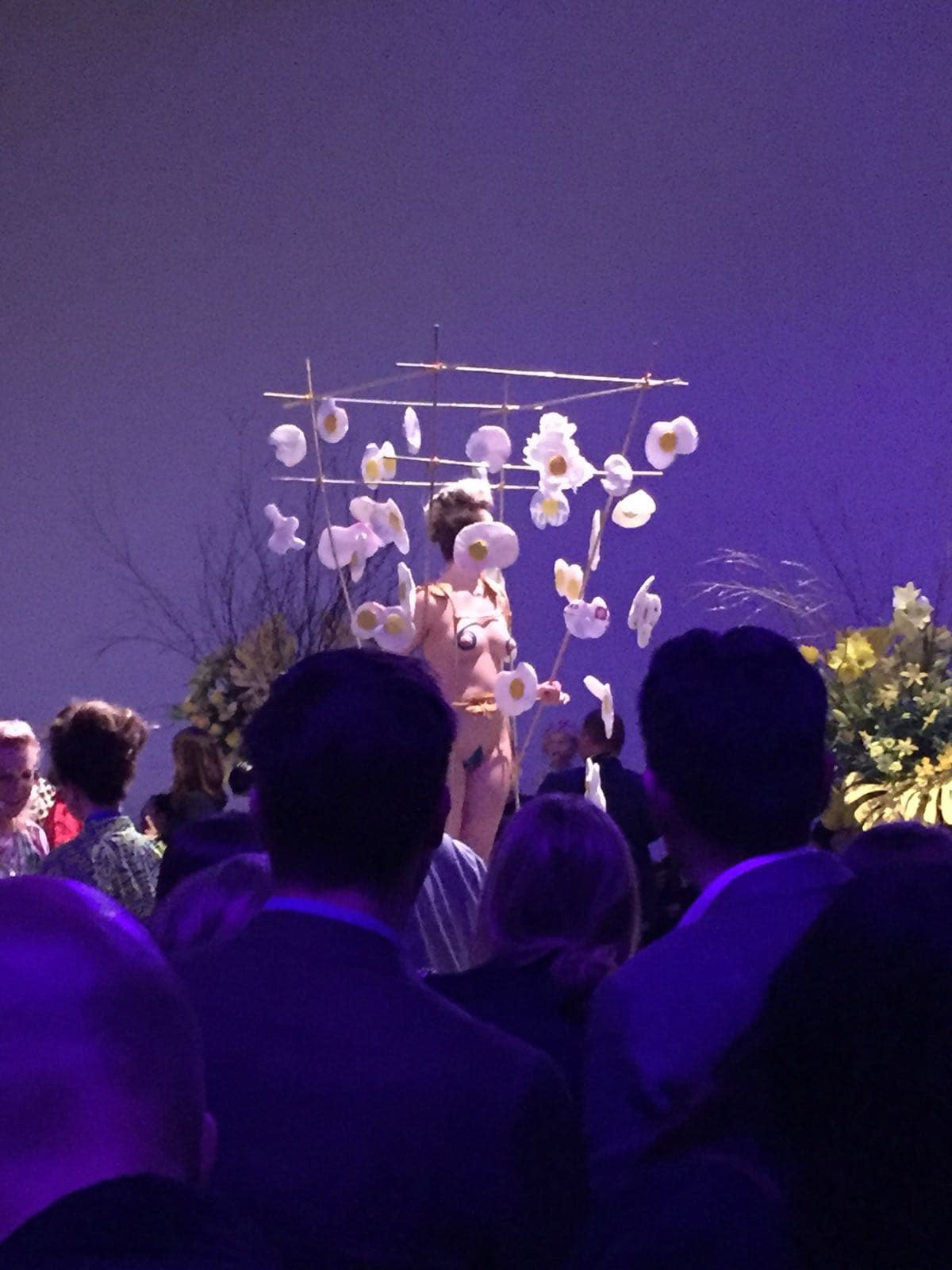 In the last couple of months, we began to generate ideas for the new collection, based on the idea of Hope.  My research and experimentation became important contributions to the project, particularly the eggs which were presented in the Stedelijk Museum as part of a performance/exhibition evening. I enjoyed working with different artists, graphic designers and illustrators during this time immensely.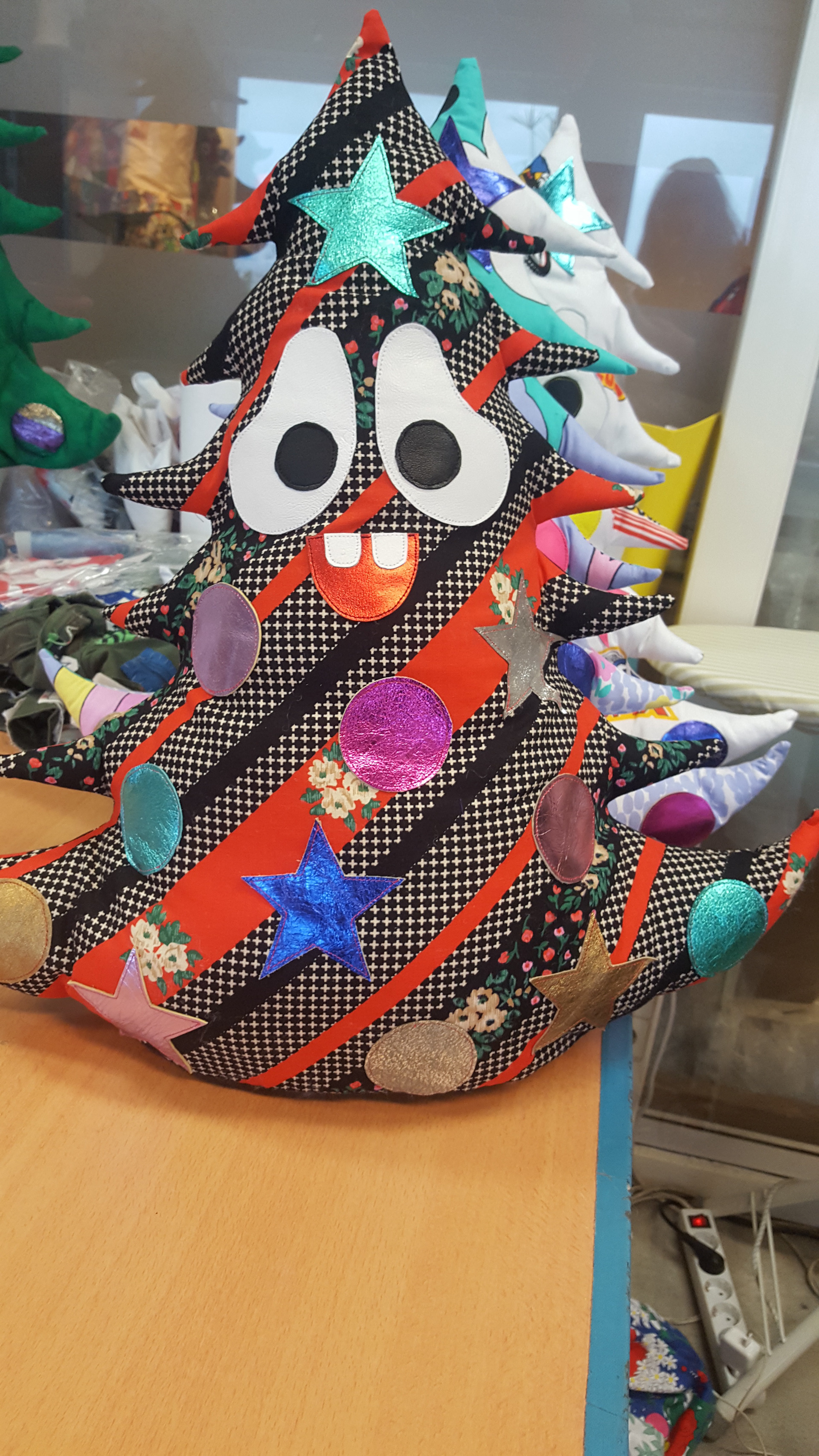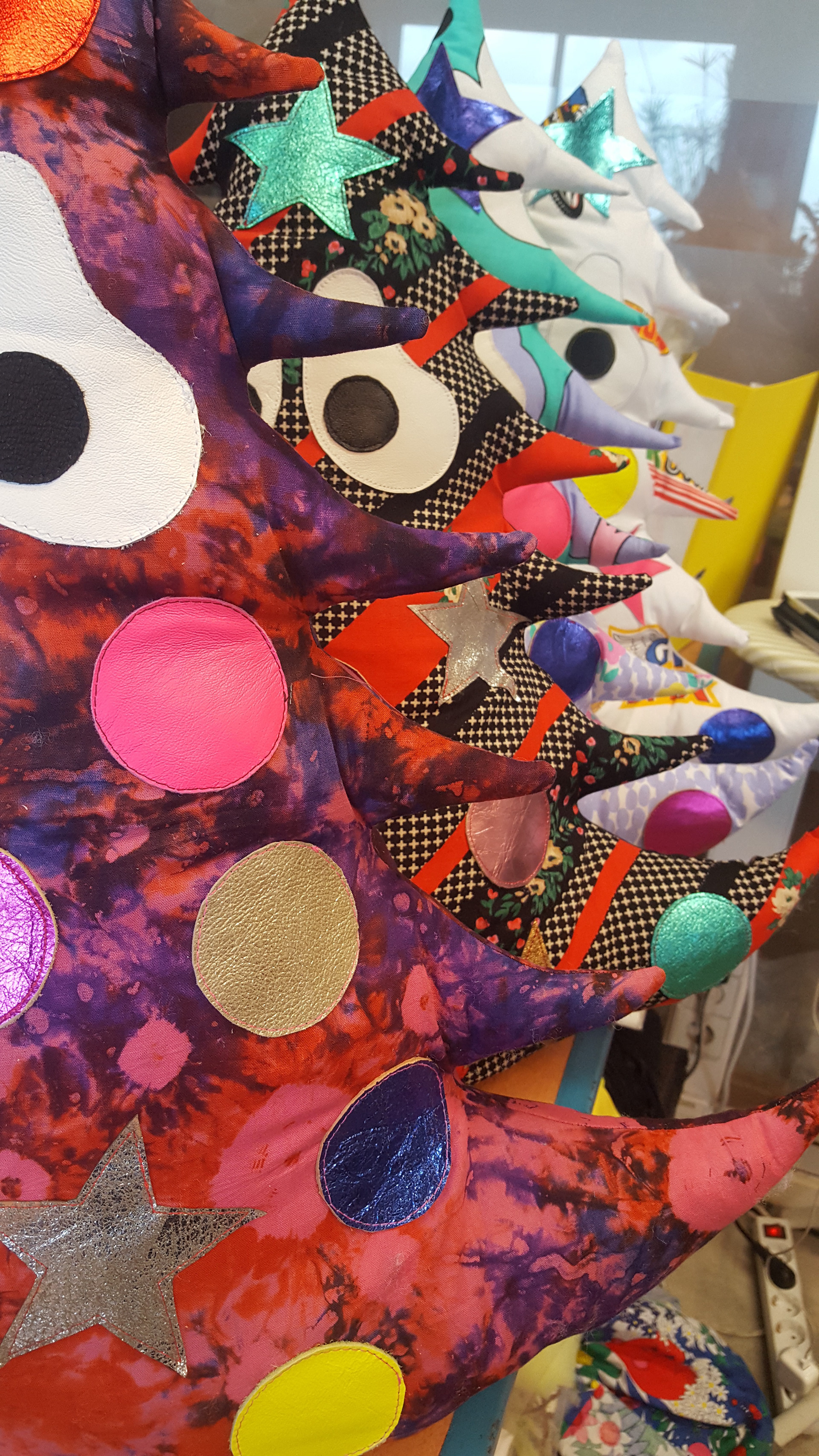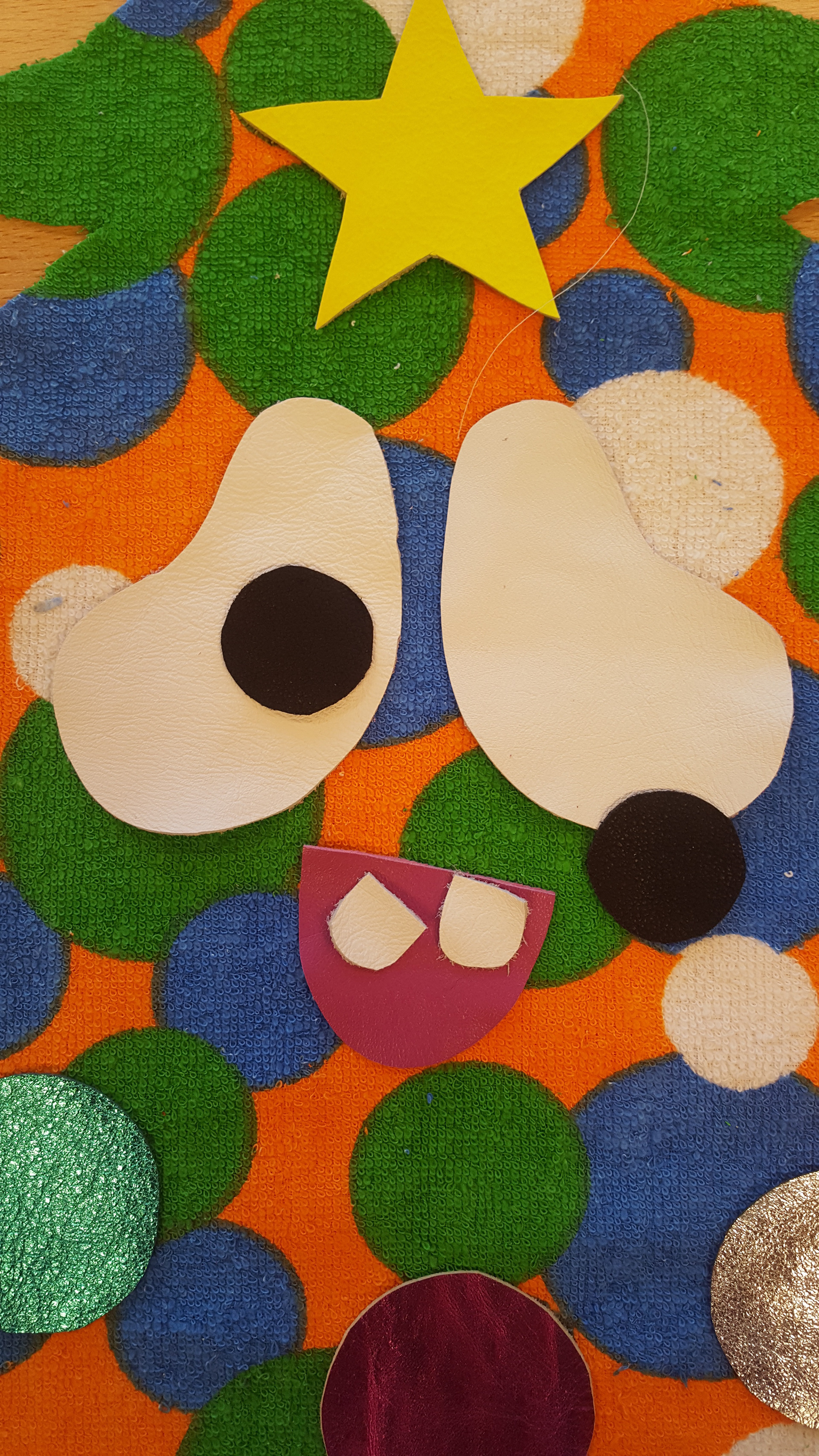 During the Christmas Season, as a team we decided to revive 'Sparrie', a friendly Christmas tree character doll. We made and sold the trees in the 'Lil Bas Kosters Studio' pop up shop, where I also worked as a retail sales associate.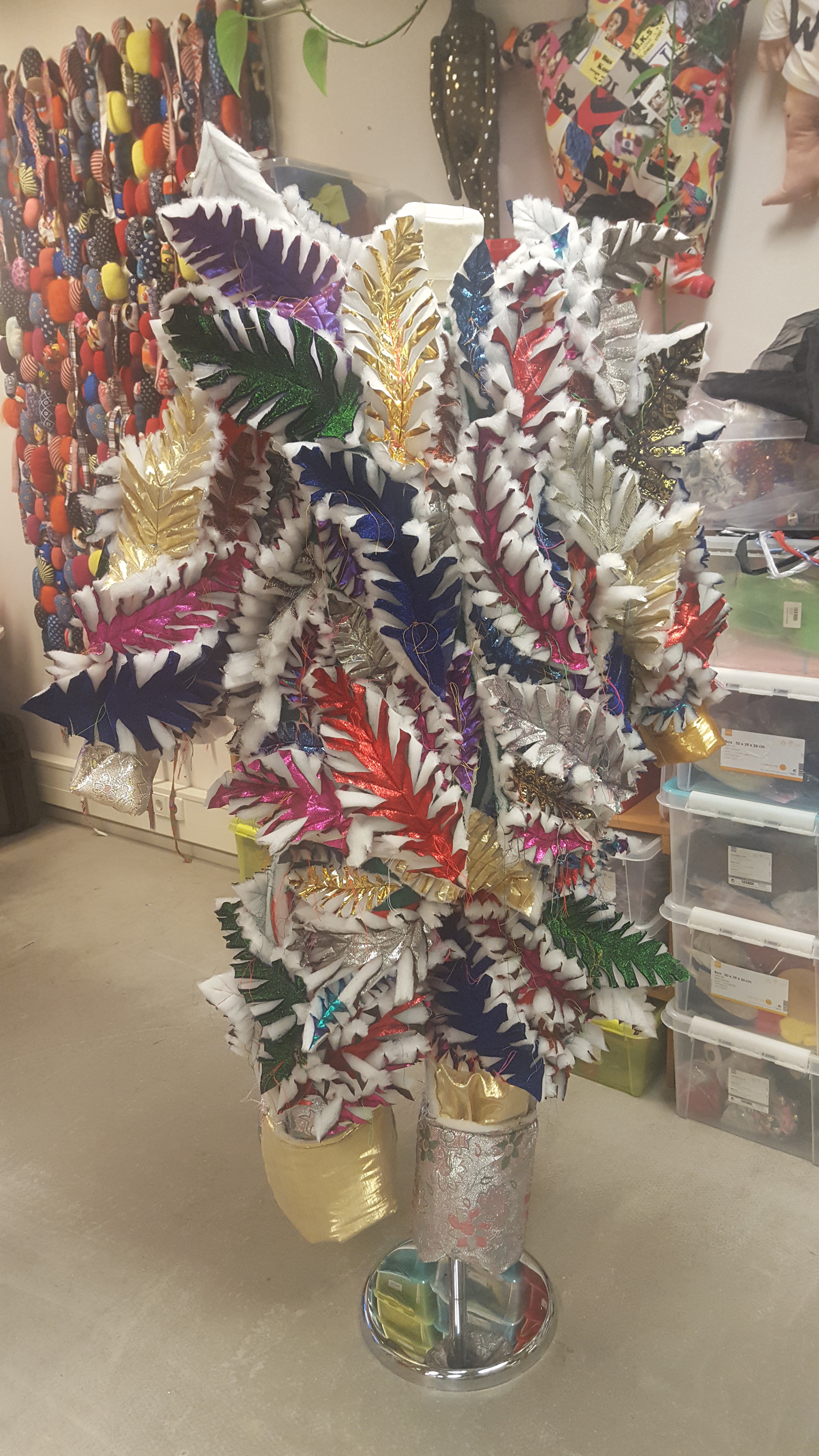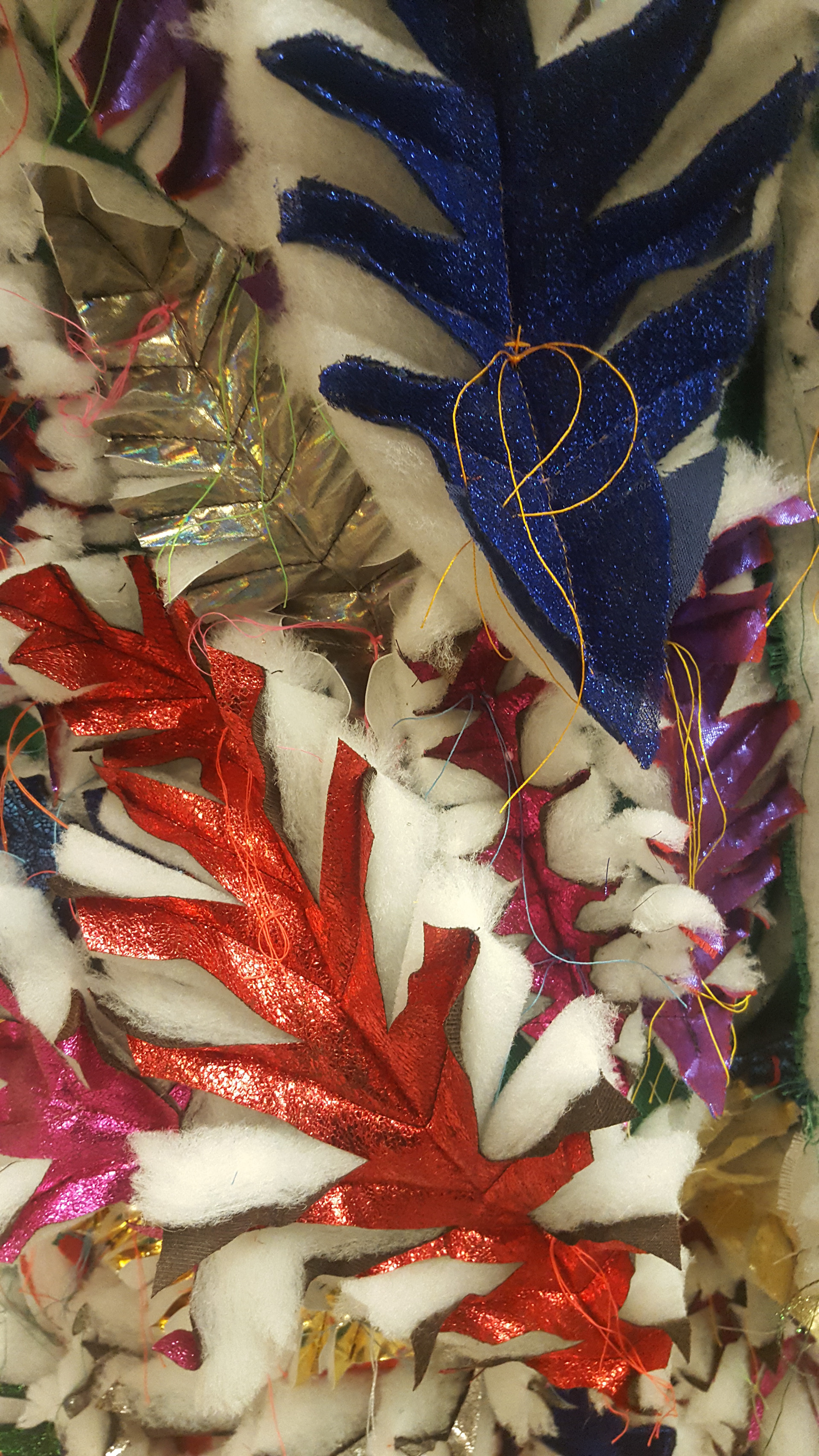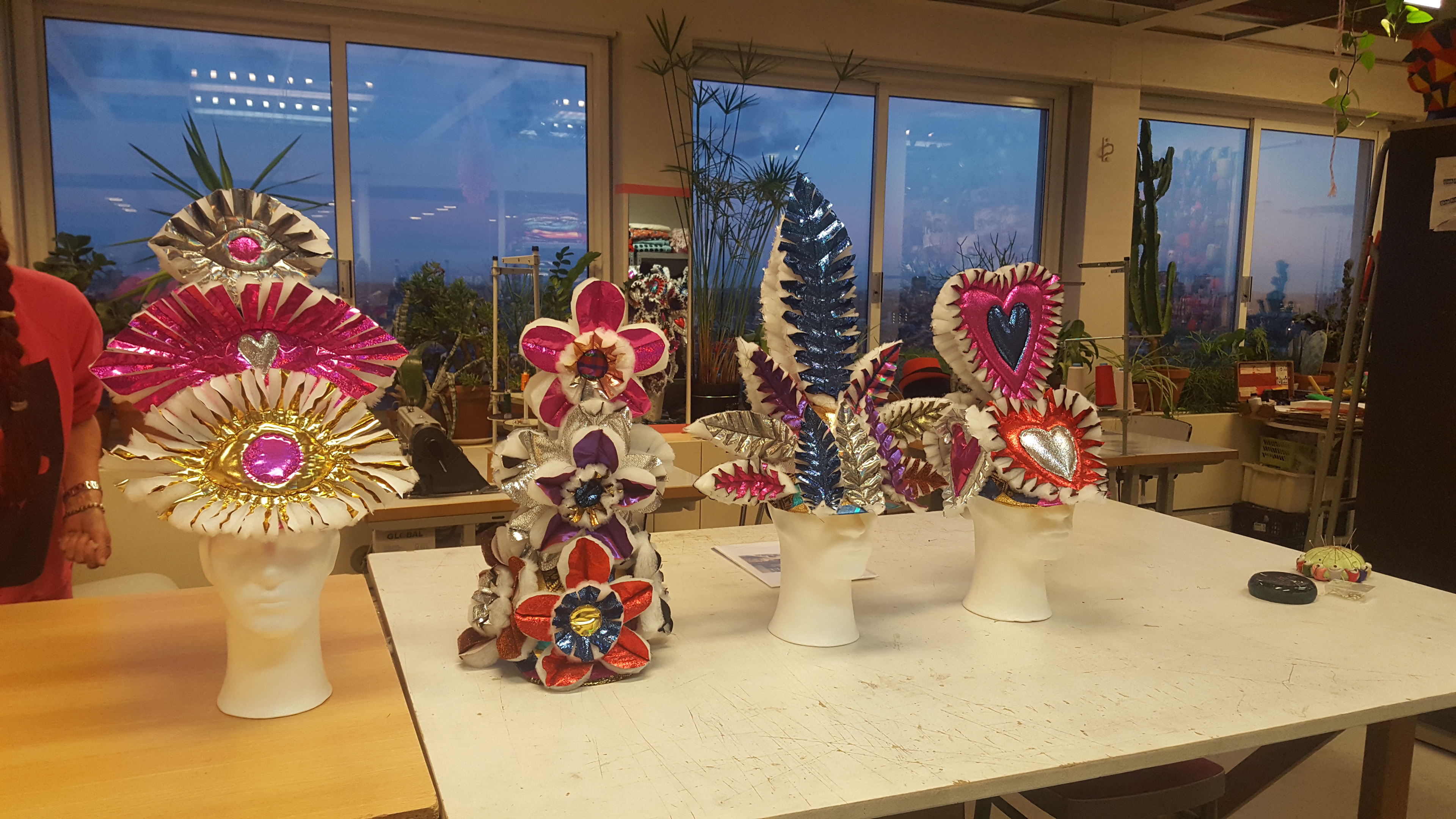 The first project I worked on was a commission from Sebastian Masuda, contemporary artist and 'father' of Kawaii culture.  He had asked Bas to create costumes and style performers for his performance art piece called "Escape from Anonymouse" at the NDSM in Amsterdam.  These costumes were worn by the band.  My main responsibility was for the 'Leaf'-inspired suit.